A multiplayer game, where when two player's hands touch, a tree will grow.
In this epidemic, we can no longer touch one another. As we spend more time in front of our computers, how can we still form connections with each other? This web interaction allows users to touch each other virtually.
When the right hands are touching, a tree grows from it, towards the leaves emitted by the left hands.  PoseNet was used for body tracking.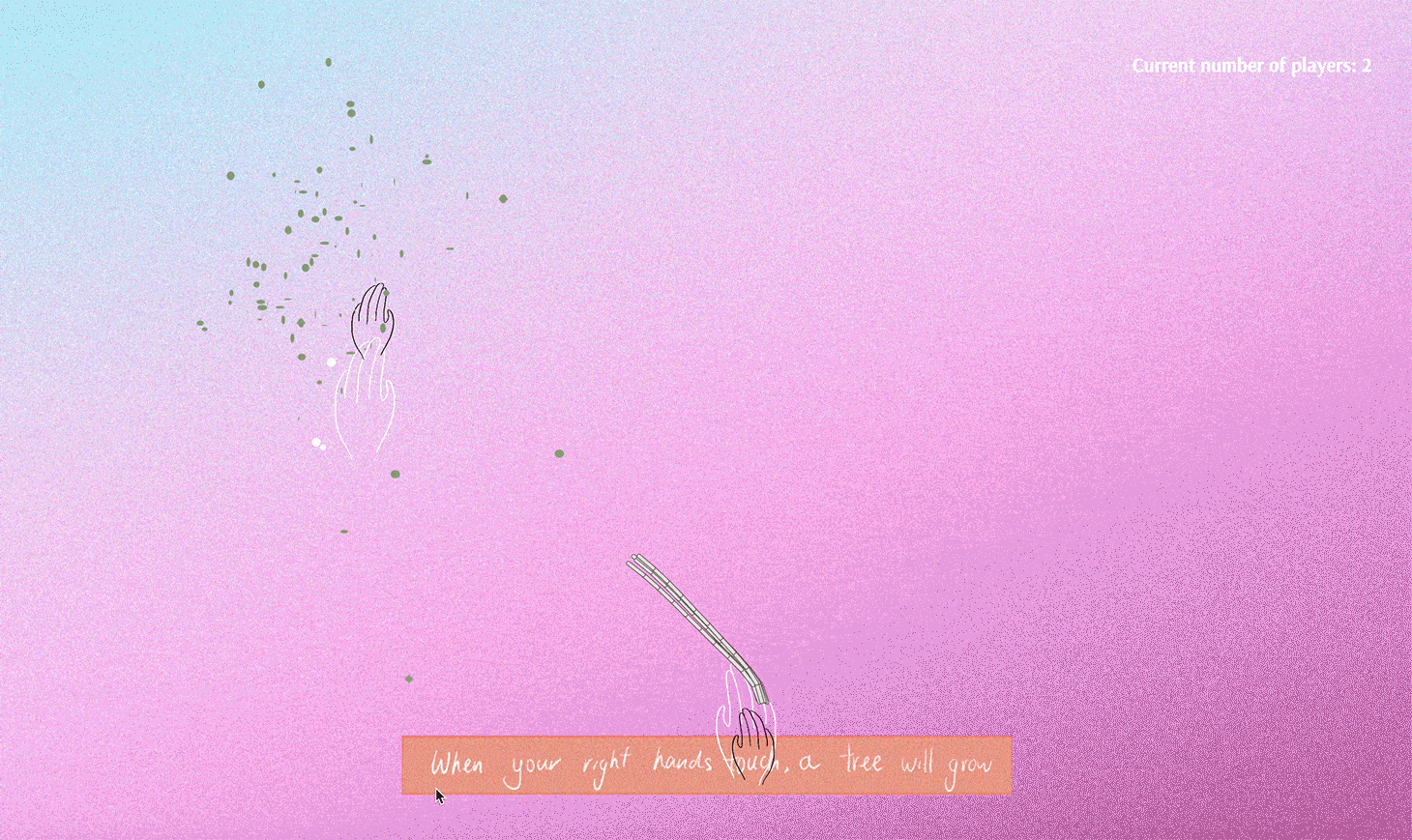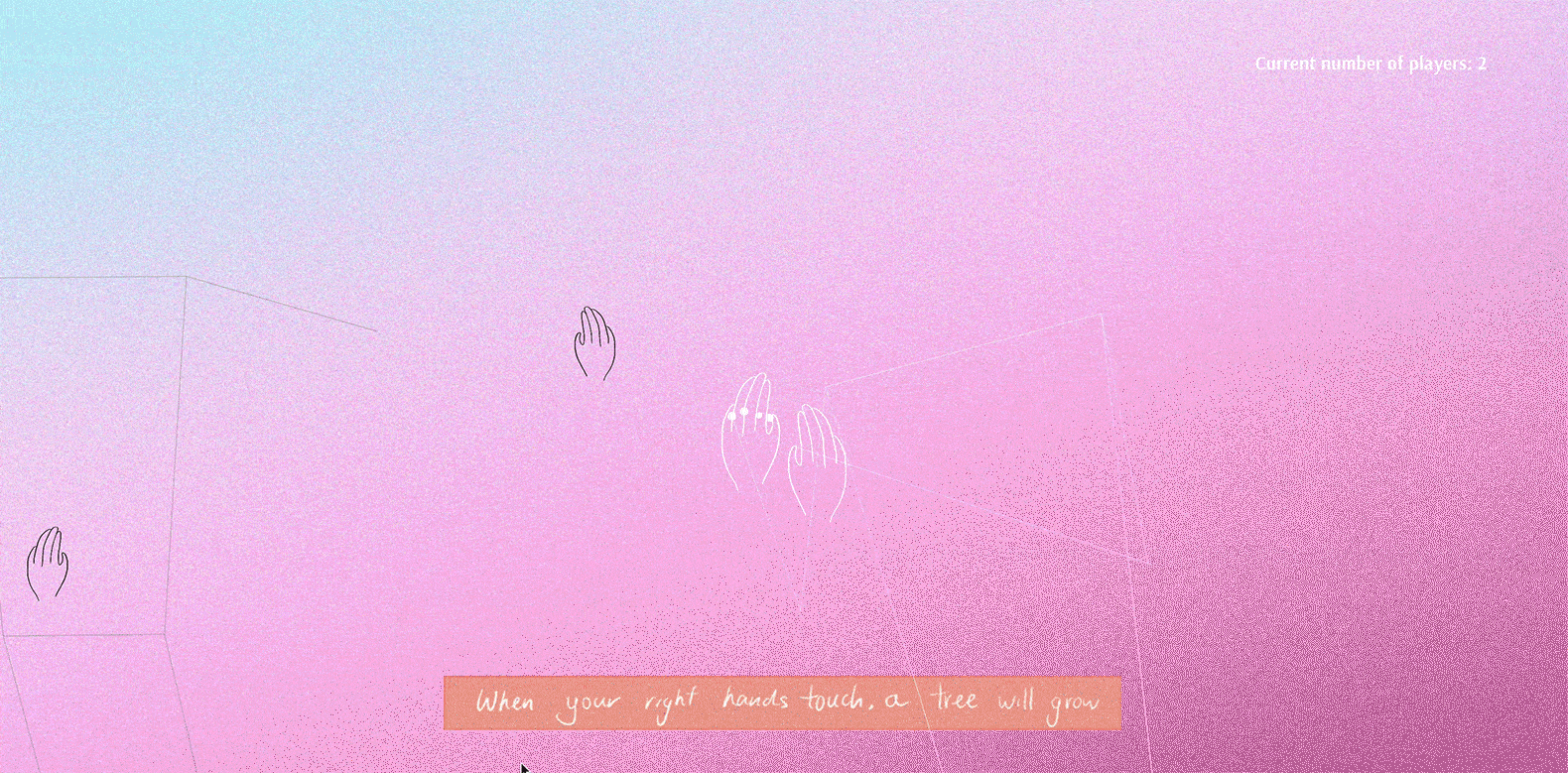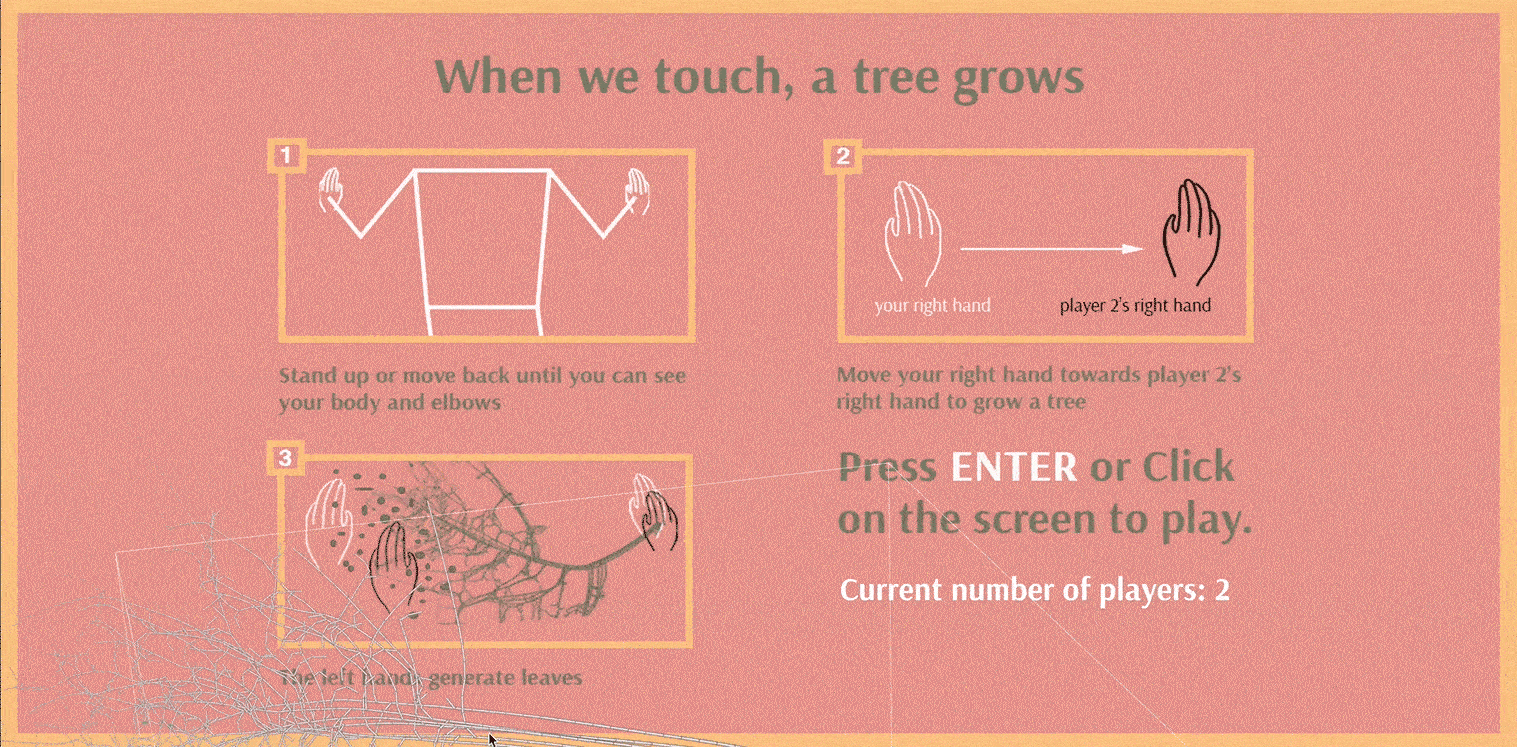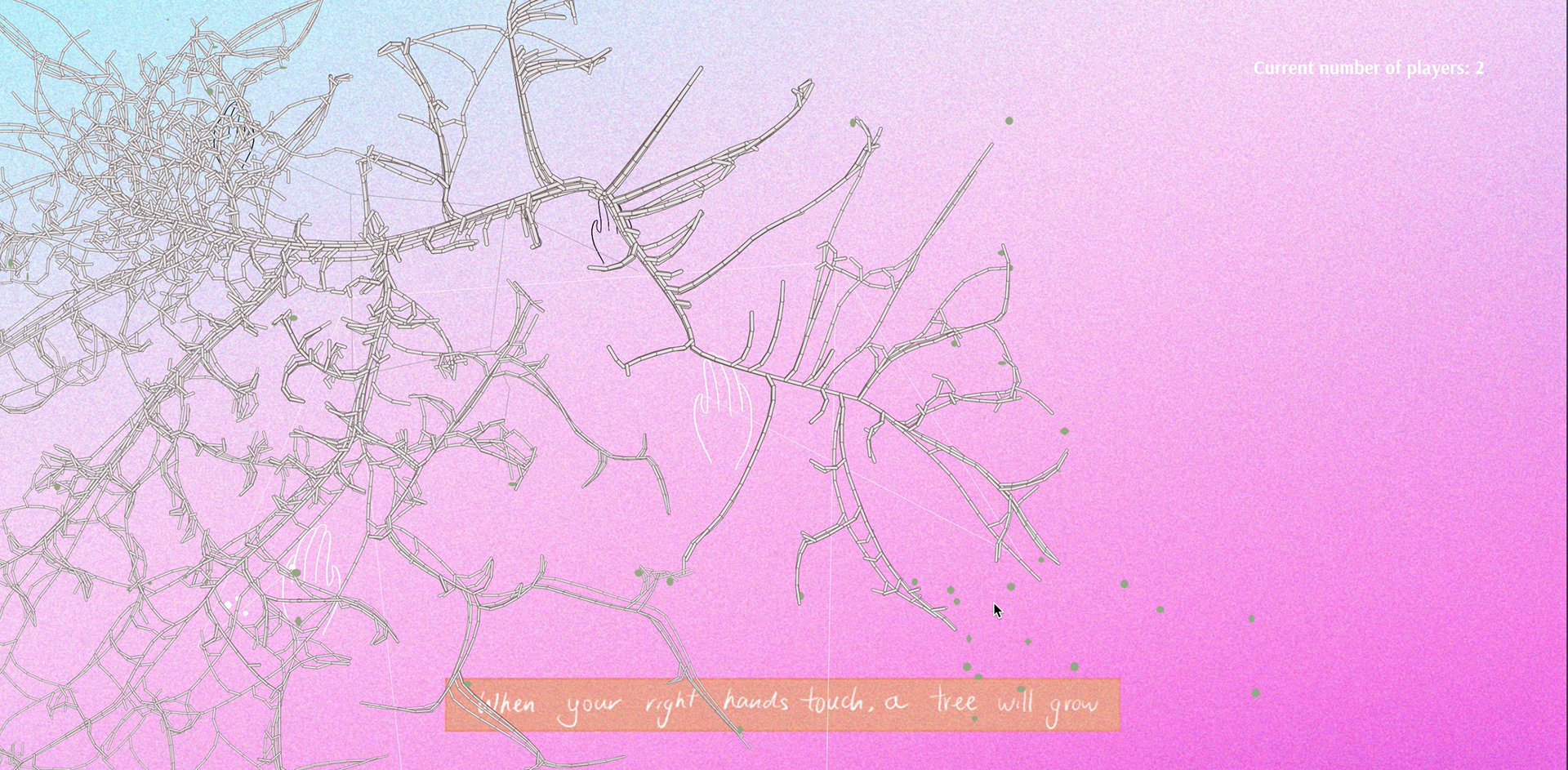 Below are some experiments I did before adding colour to make the interaction more playful.